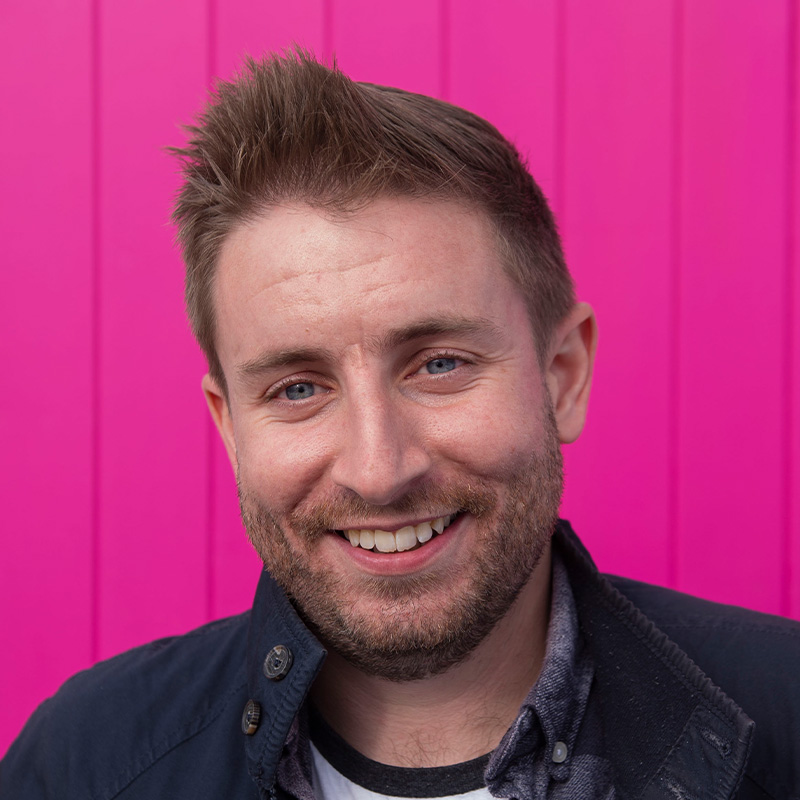 Rob Griffiths
Media and Automation Partner
Rob leads our client's digital campaigns through extraordinarily smart strategies and tools that allow us to outperform the market. As Media & Automation Partner, he streamlines media and reporting processes, ensuring clients have high-performing campaigns and transparent access to performance data. He is also able to take repetitive tasks away from colleagues by building AI to perform them, freeing our time to do the best work we can.
Before joining the team of Possiblists, Rob worked for iCrossing, where he was part of the agency's global Cannes Lions win. Earning a place at the 2017 Cannes Lions International Festival of Creativity. He has also worked with the likes of M&S, L'Oreal, Oliver Bonas and RBG Kew.
Want to have your quarterly performance review in the metaverse? Let's do it!
Possiblist moment
I really wanted a PerfectDraft beer tap, but it was instantly selling out of stock during lockdown. I wrote a script to scrape the site every minute and alert me when it was back in stock, and had my beer tap within a day. Smart tech + beer = Possibilist